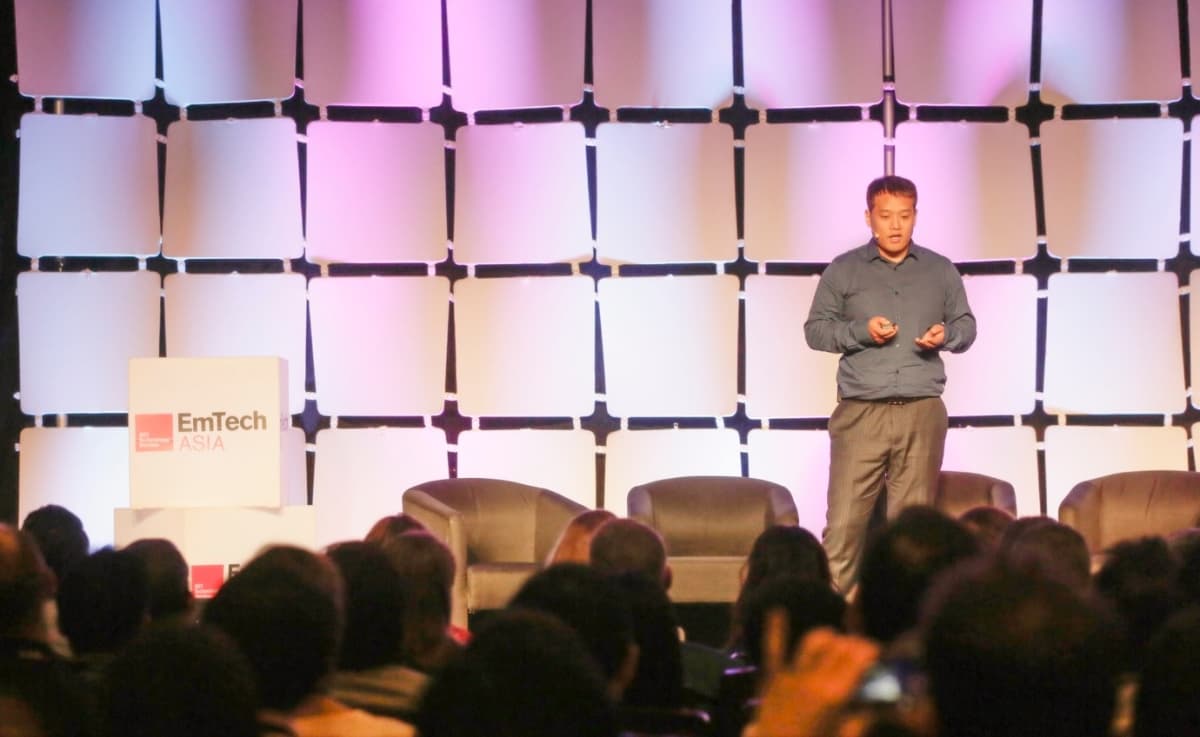 Singapore, January 31, 2018 – YITU Technology's AI research scientist Dr. Wu Shuang today presented his talk on "A Chinese AI Startup's Journey" at the EmTech Asia conference in Singapore. China's leading AI startup, YITU Technology, has been recognized for its extremely accurate and fast facial recognition algorithms, assisted medical diagnosis capability and smart city solutions, which are already in use in the financial, public safety and healthcare industries.
EmTech Asia is the showcase for emerging technologies with the greatest potential to change our lives. The conference attracts more than 700 business leaders, innovators, entrepreneurs, and change makers. Speakers at the conference included heavyweights from Google Deepmind, SpaceX, Hyperloop One, NVIDIA and Tencent AI Lab, among others. As a pioneer in applying emerging AI technology to business uses, YITU Technology's Dr Wu was invited to showcase how the company's technology is designed to solve real-life problems.
In his presentation, Dr. Wu spoke about how YITU was established and the way the company remains competitive, even among the tech giants. He highlighted case studies where YITU met client needs and offered sophisticated solutions.
"AI is not just about the best-performing algorithms. YITU believes that AI can only make an impact when the algorithm, engineering and product come together," Dr. Wu said. "Fast iteration of products is key to an AI startup's success, and what makes them competitive against bigger companies."
YITU opened its first international office in Singapore on January 23, 2018 as a springboard for expansion into Southeast Asia to boost AI development and business applications in the region.
About YITU Technology
YITU Technology (YITU) is a pioneer in practical artificial intelligence (AI) research and innovation that provides advanced AI-based business solutions to build a safer, better and healthier world. YITU boasts a world-class R&D team that drives industrial development to find comprehensive solutions in the areas of machine vision, speech and language understanding. For more information, visit http://yitutech.com/en/
You can copy the link to share to others: https://www.yitutech.com/node/460